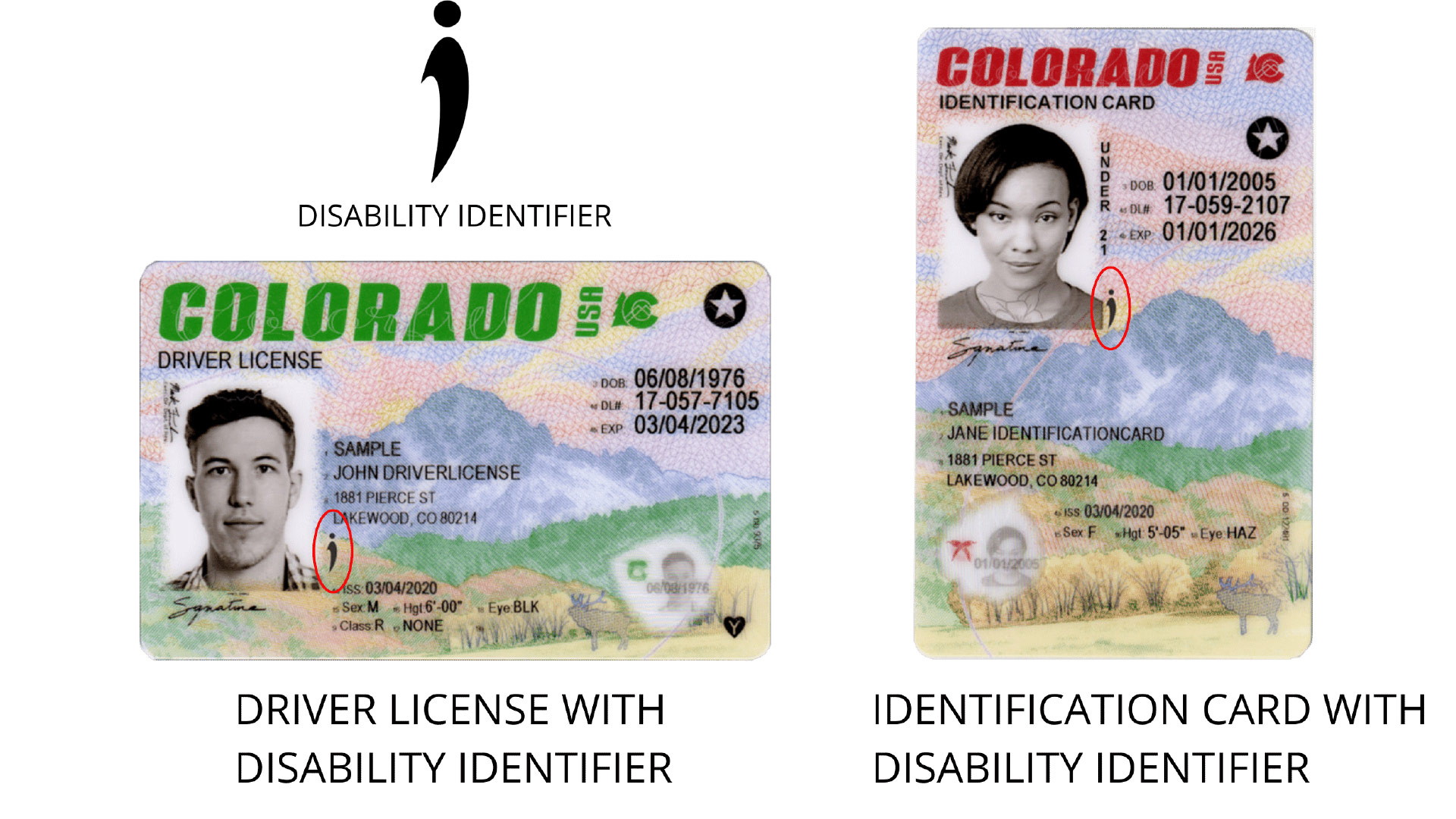 Colorado is endeavoring to assist first responders in serving disabled people by introducing a special symbol on driver's licenses or other forms of identification to signify that an individual has a "hidden disability."
The hope is that people with less visible disabilities, like deafness and autism, will be better able to communicate important information about their condition during emergency situations or traffic stops.
Due to a law passed in 2021, individuals with hidden disabilities can now receive a special identifier on their vehicle registrations, state IDs and driver's licenses. According to officials with the Department of Motor Vehicles (DMV), the marker is designed to discreetly communicate to law enforcement officers and EMTs that they are dealing with someone with a disability they may not be aware of.
The disability marker will also show up on state databases, giving officers a heads-up that a driver has a disability before they make contact after cross-referencing the license plate number.
The bill's sponsor, Representative Dafna Michaelson Jenet, said it was inspired by the 2019 death of Elijah McClain in an encounter with law enforcement. "He kept saying things like 'I'm different,'" the lawmaker said. "And the community of parents of kids on the autism spectrum, all of our antennas started going up. We're like, 'This sounds like any of our kids.'"
The identifier can cover a wide variety of disabilities, including cognitive and neurological disabilities, mental health disorders, sensory needs, chronic illness and other physical disabilities.
Although many individuals with "hidden" disabilities carry cards explaining their condition, Jenet explained that an official symbol on a state-issued ID has more authority. "It is a signal to take on disability protocols," she said.
Executive Director Jess Stainbrook of the Invisible Disabilities Association said that she hopes the policy leads to greater awareness of the issue, noting that nearly a quarter of the state's population has some kind of disability.
"This opens the door for what I would call 'conversations' to begin. Also, ways to get out of tense situations," she said.
Stainbrook said that applying for the symbol is optional and requires a medical validation. The organization hopes it will catch on in other states and countries.
"Colorado is probably the first state to pass it at this much bigger level that has all kinds of options and makes it voluntary if you want it," she said.
Stainbrook hopes that the identifier will cause law enforcement to be more considerate during these encounters. "You now have a symbol on your license that says 'Hey, there's something different about me, and can we step back a little bit so that we can deal with it?'" she said. "Hopefully the question out of law enforcement will be, 'How can I help accommodate this situation?'"
Law enforcement largely supports the move. Monument Police Department Commander Tim Johnson said the marker will bring mindfulness to encounters with such individuals.
"The minute you see the identifier, it should make you slow down and say, 'Okay, what am I dealing with? What are the potentials that I'm dealing with?' So I think it'll help us just slow down and maybe take a different avenue than we would have normally taken," Johnson said.
A 2022 law further requires law enforcement officers to receive academy and yearly training on dealing with disabled people.