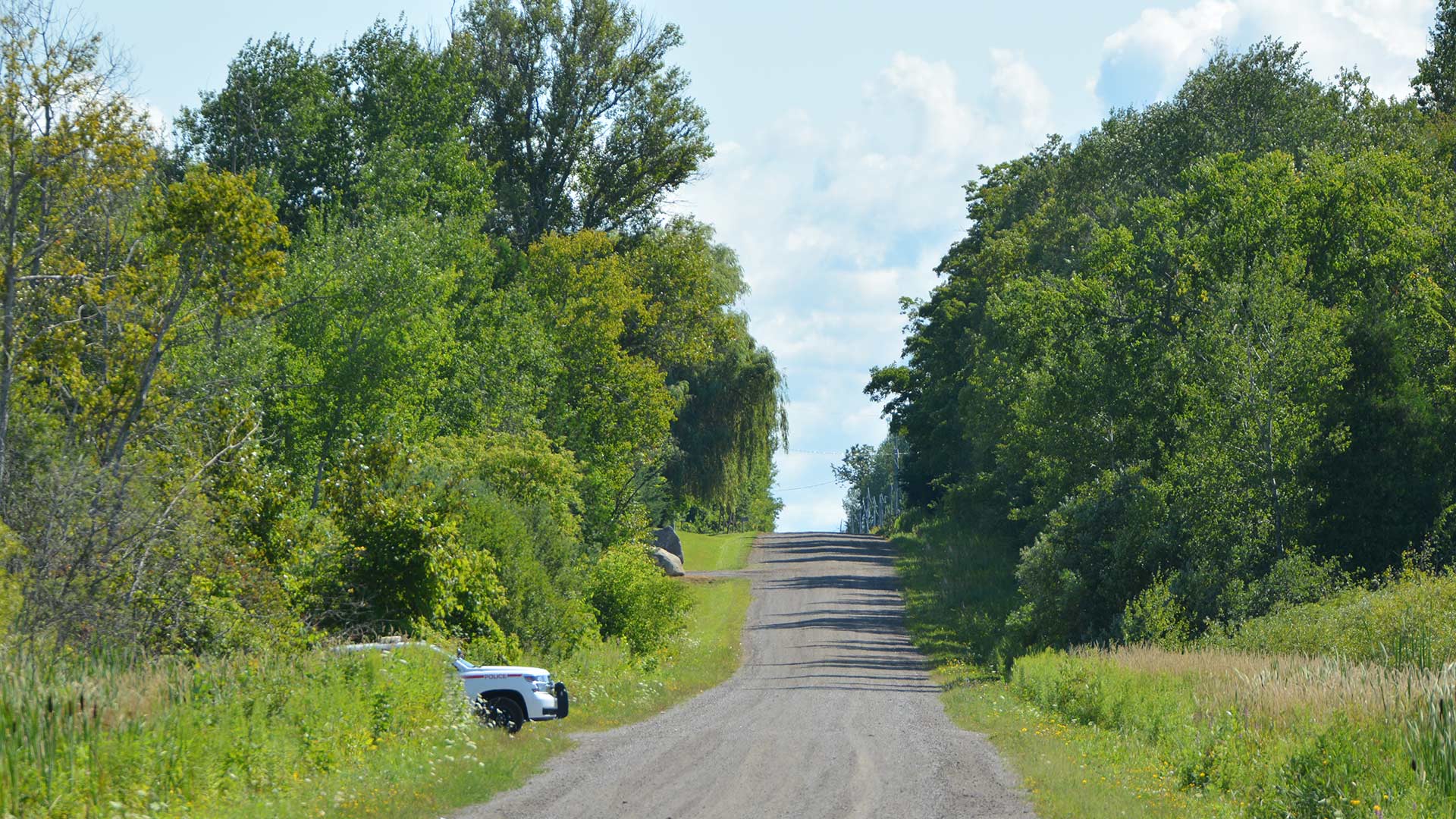 A decoy police car in Lake County, Montana, has been retired after more than a decade of service as a road safety reminder and local mascot.
Nicknamed "Lucky," the car has been placed on highways around the areas of Lakeside and Somers since 2008 to prevent speeding. Now, the classic 1995 Ford Crown Victoria is ending its long career due to mounting costly repairs.
Residents introduced the decoy car in an effort to reduce speeding on dangerous stretches of U.S. 93. According to a 2008 article in the West Shore News, resident Debra Newell initially came up with the idea after seeing a photo of Lake County Sheriff's Office reserve patrolman Martin Tetachuk standing next to his police cruiser. When the car was officially retired and went up for auction a few years later, Tetachuk approached the agency about putting in a bid, but instead they decided to gift the car to the community to help to slow traffic.
Since then, manned by a dummy driver, Lucky has been reminding passersby to obey the speed limit. A group of local citizens dedicated themselves to moving the car to different fake speed trap locations around the area and handling repairs, holding fundraisers at a local brewing company that raised thousands of dollars for Lucky's care.
Eventually, as the aging vehicle's repairs became more costly, the Lakeside Somers Chamber of Commerce took over the upkeep, replacing the original dummy inside with a new one dubbed "Omar."
Unfortunately, Lucky's luck finally ran out as it became prohibitively costly to keep the car on duty. The use of speed radar signs and pedestrian crosswalks proved just as effective at slowing traffic, and the fund created by Lucky's former caretakers to keep the car in good condition, renamed Saving Lives On the Westshore (SLOW), also funds projects for traffic safety in Lakeside and Somers.
"Now that we're growing and there's just more traffic, both pedestrian and car traffic, we just really thought that this fund needed to maybe include a couple more projects and we're always getting suggestions for things that we can do," Chamber of Commerce president Ali Coleman told Daily Inter Lake.
The group plans to hold a lake cruise event to say goodbye to the car and raise money for the traffic safety fund.
Lucky wasn't the only decoy cop car in the area. Just over the county line in Lakeside, resident Shannon Farmer got tired of watching cars speed downhill at 70 or 80 mph on Highway 93, where the speed limit was just 45. In 2014, he bought a Crown Victoria on eBay for $2,000 and spent another $250 at an auction for a dummy he named "Deputy Doug." He deployed the car on the roadside, even turning on the parking lights and radio at night to enhance the realistic effect.
"It works. People — when they see a law enforcement car looking like it's running radar — they lift their foot off the gas," Flathead County Sheriff Chuck Curry told NBC Montana after Farmer's decoy was introduced. "I even slow down when I see it."
Doug's car was totaled in 2019 when a speeding truck struck it in the dead of night. Security footage of the spectacular crash showed the driver's vehicle flying through the air and just missing a nearby coffee shop before rolling more than 100 feet; the driver survived and was later apprehended. Farmer believed the outcome would have been much worse for everyone had the decoy car not been there to absorb the impact.
"Doug took one for the team," he told Daily Inter Lake.
Fortunately, the dummy survived and returned to duty in a new car less than 48 hours after the collision, with his damaged cruiser parked nearby as a reminder of the consequences of reckless, distracted and impaired driving.
"We obviously think it's a good idea," Sheriff Curry said of the original decoy car in 2014. "Anything that can help us slow people down, obey the traffic laws, do the speed limit, it's a great thing."
Happy trails to Lucky, who faithfully did his part to aid that effort for many years.