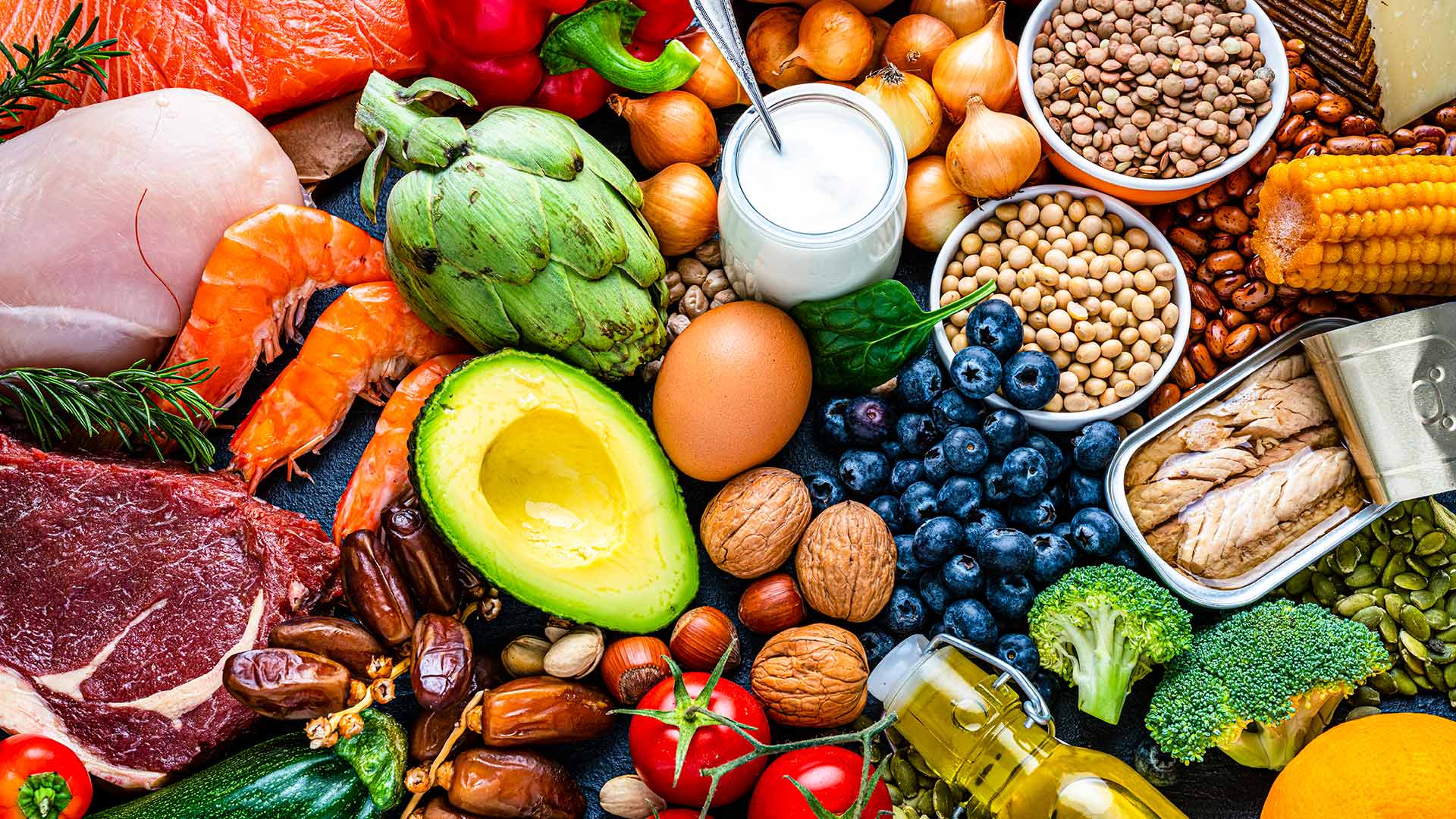 Do you have a desire to perform at your best and in all phases of your life? Do you want high performance while chasing the suspect, testifying in court and taking good care of your family?
How can you personally upgrade your performance with the fuel that you are putting into your body? Are you injecting high-octane fuel into your high-performance body, or are you trashing your internal engine with cheap, low-grade fuel? Just like in your car, lower-octane fuel not only is more volatile, but also burns more quickly in high-pressure environments. Do you want this to happen to you in your next critical incident? Do you really want to hit the wall in your next OIS or street fight?
Performance nutrition — intentional dietary interventions to improve mind, body and spirit performance — can improve an officer's mood, weight loss, injury and surgery recovery, energy, sleep and more! Moreover, since there is no one-size-fits-all high-performance plan, police dietitians can tailor a plan just for you.
How to upgrade your performance
There are performance tactics that generally benefit most officers, regardless of where they are in life now and what they want to achieve. These include whole natural (not processed) foods and lean protein. Whole natural foods tend to be packed with nutrients. Lean protein helps keep you feeling full and satisfied, lowers blood cholesterol, supports brain functions and promotes a higher metabolic rate — which, in turn, helps maintain a healthy body weight.
Medical conditions, food allergies, stress levels and other factors that change daily (or even hourly) make each officer unique, so it's prudent to consult with a dietitian to tailor your specific plan. But let's consider some common performance concerns among law enforcement personnel.
Mood
Depressed? Down in the dumps? Trudging along? It is common for officers to use sugar and caffeine to self-regulate and boost their moods to feel better. However, research shows that these are actually low-performance strategies, and that they have the opposite effect than intended.
High-performance nutritional tactics proven by research to boost your mood — while simultaneously helping your heart — primarily focus on eating more fish. Increase your intake of omega-3 fatty fish (e.g., sardines, mackerel, trout, salmon, bass and tuna) and other good sources of omega-3 (e.g., walnuts, walnut oil, flaxseed and flaxseed meal). Lower your intake of saturated meat fat, whole milk products, hydrogenated vegetable oils (e.g., margarine and shortening) and vegetable oils. Minimize dietary habits that lower omega-3 levels (e.g., alcohol and tobacco).
Vitamin deficiencies that may cause depression, irritability and/or mood swings include B6, B12, folic acid and D. Mineral deficiencies may include calcium, iron, magnesium, selenium and zinc. If you haven't had your annual physical exam in the past 12 months, you are overdue, and these nutrient levels can be checked by your MD.
Weight loss
Is your appetite imbalanced or out of whack? Do you overeat? Crave doughnuts or sweets? Are you preoccupied with food? Do you sneak food, eat in secret or hide food wrappers? These low-performance strategies could use a reset.
Focus on natural foods and your overall health, as opposed to fake fats and waistlines. Whole natural foods include fresh fruits and vegetables, whole grains (e.g., oats, brown rice and barley), nuts, beans, fish and eggs. It's not possible to overeat, say, broccoli or green leafy vegetables; have as much as you want! You don't need to go hungry! It's just a matter of shifting your attention away from fake food to real food, what is optimal to eat and mindful eating. This is an overarching approach, as opposed to a strict set of rules.
If you focus on what you don't want, you will likely end up reaching for it. The psychological trick is to focus on what you do want (e.g., whole natural foods). You will find that your taste buds will change for the better, as will your weight, waistline and health (e.g., improved GI tract and stronger immune system).
Injury and surgery recovery
The single most important consideration when you are injured or recovering from surgery is to avoid nutritional deficiencies. The high-performance tactic is to consume enough calories, through a wide variety of foods, to support the healing process. Deficiencies of any kind (e.g., energy, vitamins, minerals or macronutrients), and particularly protein deficiencies, result from low-performance strategies that impair the healing process and brain/body functioning while exacerbating muscle loss.
Vitamins C and E are antioxidants that help the body manage and recover from cell damage. Research shows that low vitamin D levels are associated with adverse outcomes following diverse surgical procedures. Be sure to consult with your MD about any and all medications and nutritional supplements that you take. This is important, because some supplements are known to increase, for example, bleeding during surgery. They can also have an interaction effect with any prescribed or over-the-counter medications.
Energy
Many things can cause fatigue (e.g., stress, lack of sleep, too much alcohol last night, heart disease, depression or anemia), but usually the first place to check is your body's fuel tank. If you are consuming energy drinks, doughnuts, burgers, fries, soda or chocolate chip cookies, these low-performance strategies gunk your tank and degrade performance, including poor and inefficient energy. If you did this to your car, you would get knocking and damage the engine and mission control system over time.
Generally, a little protein with carbs at breakfast helps someone feel full and energized throughout the morning. If you work at a desk, it may not take much (e.g., whole wheat toast with peanut butter). But if you really want to power your way through the day mentally and physically, try Dr. Rhonda Patrick's ultimate micronutrient smoothie: optimisingnutrition.com/rhonda-patricks-smoothie-1.
If you want to bypass the midday energy drop, keep lunch light (e.g., tuna salad sandwich and fruit, or perhaps salad and yogurt). Be sure to have some protein with your carbs. Brain-powering foods include a small amount of fish, skinless chicken or legumes combined with grains and vegetables. If you begin consistently choosing the right foods, you should notice a gain in energy and mental power in about two to three weeks.
Sleep
Insomnia is common in law enforcement, because officers tend to engage in low-performance sleep tactics. These include caffeine and other stimulants, alcohol (especially two hours before bed), heavy dinners (especially spicy ones or high-MSG ones), dramatic dietary changes, snacking in the middle of the night and eating habits causing vitamin deficiencies (e.g., B, calcium, magnesium, copper or iron).
High-performance tactics for sleep include limiting alcohol, having a light non-spicy non-high-MSG dinner, eating mindfully (chewing slowly and thoroughly), eating a little bit of carbs within two hours of bed and taking a supplement to get enough of what you need. Combine these dietary sleep tactics with effective stress management skills, good sleep hygiene and tobacco avoidance. Consult with the police psychologist or MD as needed.
How police dietitians can help
There is no one high-performance diet that fits everyone. Without knowing where you are at now and what you want to achieve, no one can tailor a high-performance diet for you. But this is precisely how a police dietitian provides added value.
Police dietitians can work independently and alongside police psychologists, peer support and other department or EAP wellness professionals. They provide nutritional services (e.g., nutritional counseling for individuals and groups, educational weight management groups, and disease and injury management), trainings (e.g., Academy recruits, patrol roll calls, wellness stand-down days, and Peer Support health and fitness cadres) and department wellness programs.
High-octane you
Welcome to the ultimate performance machine — your body. Use high-octane fuel to maximize skill, strength, endurance and recovery. Think natural whole foods and lean protein.
Congratulations on owning a high-performance supercomputer with powers superior to IBM's Blue Gene. The best brain foods are the ones that protect your heart and blood vessels — green leafy vegetables, fatty fish, berries and walnuts.
Rejoice in the high-performance energy force known as your spirit. Nourish it with high-vibrational foods that are full of life force energy — local organic seasonal fruit just picked off the tree, local organic seasonal vegetables just uprooted, whole grains, just-picked local almonds and sunflower seeds, and freshly laid eggs. Raise your vibration level!
As seen in the July 2023 issue of American Police Beat magazine.
Don't miss out on another issue today! Click below: