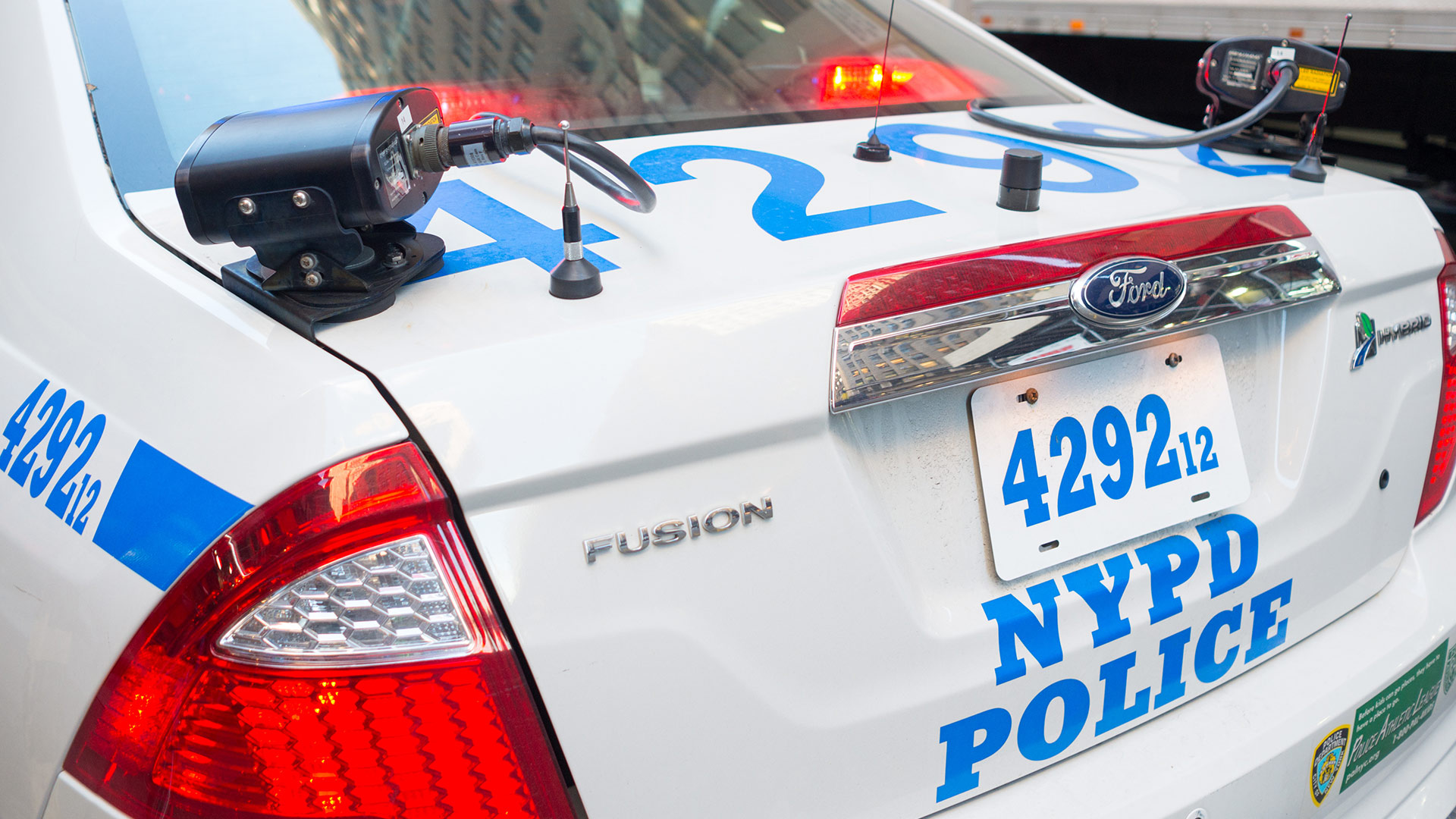 Automatic license plate readers (ALPRs) have evolved significantly since their invention. In 1976, the Police Scientific Development Branch in Britain invented the first license plate readers to combat terrorism and by 1979, there were working prototypes. The first arrest through detection of a stolen car was made in 1981 in Britain.
Today in the United States there are more than 250 million vehicles on roadways, with 83% of U.S. adults driving a car at least several times a week. ALPRs capture images of license plates, allowing law enforcement agencies to identify and compare plates in real time against those of stolen cars or vehicles associated with wanted persons or criminal activity. Before the advent of automated systems, law enforcement officers visually inspected and obtained wants, warrant and registration information via radio, which was time-consuming and prone to errors.
ALPRs are designed to capture three details when a vehicle passes through their view: a photograph of the vehicle, the characters on the license plate of the vehicle, and the location, date and time when the vehicle passes the ALPR. The plate number is run through state and national databases to determine if there are any wants associated with the license plate. In real time, a notification alerts dispatchers and officers in the field of the hot hit. Mobile and fixed installations have allowed law enforcement to start to build growing nets to pluck stolen cars, wanted subjects, missing people and abducted children, and to build local lists that can track known drug dealers and members of organized crime.
More than 70% of crimes in the U.S. involve a vehicle. Studies have shown stolen vehicle recovery is increased by 50% using ALPRs. ALPRs are quickly becoming a force multiplier during a time when law enforcement agencies with smaller staffs have to police smarter.
Privacy concerns and regulations
The increasing deployment of ALPRs has raised concerns about privacy and data security. Many jurisdictions have implemented regulations to address these concerns, specifying how long data can be retained, who can access it and how it can be used. Issues involving Freedom of Information Act requests or public records requests have been dealt with in varying ways.
As the technology continues to evolve, the American Civil Liberties Union (ACLU) has called for the adoption of legislation and law enforcement agency policies adhering to the following principles:
License plate readers may be used by law enforcement agencies only to investigate hits and in other circumstances in which law enforcement agents reasonably believe that the plate data is relevant to an ongoing criminal investigation.
The government must not store data about innocent people for any lengthy period. Unless plate data has been flagged, retention periods should be measured in days or weeks, not months, and certainly not years.
People should be able to find out if plate data of vehicles registered to them is contained in a law enforcement agency's database.
Law enforcement agencies should not share license plate reader data with third parties that do not follow proper retention and access principles
Any entity that uses license plate readers should be required to report its usage publicly on at least an annual basis.
Flock Safety, an Atlanta-based company, is currently the only vendor that offers law enforcement agency customers a public transparency page. Police agencies can post their agency ALPR policy, what is and isn't being detected, and their acceptable use, prohibited use, access and hotlist policies. The length of data retention is 30 or 60 days, so there is no long-term database being built. A transparency page as offered by Flock Safety addresses the core requirements set forth by the ACLU.
Value of ALPRs
In an era of shrinking police resources, ALPRs are a force multiplier. They utilize technology to direct police resources to specific in-progress crime problems. With real-time alerting, officers have a much higher probably of intercepting criminals in the act.
Stolen vehicles can be quickly identified even when they are moving, leading to faster retrieval and potentially preventing further criminal activities. ALPRs aid in the rapid alerting of Amber and Silver Alerts, with the ability to track vehicles and vector law enforcement to their location for these crucial time-sensitive incidents. ALPRs can also assist in monitoring traffic flow and aid in the efficient management of roadways.
Drawbacks of ALPRs
The constant surveillance of vehicles and the collection of license plate data raise concerns about citizens being monitored. Public perception of what data is collected and how it is stored can raise community questions.
The security of data is critical to prevent unauthorized access and potential misuse. Breaches of ALPR databases could lead to the exposure of private information and potential misuse by unauthorized individuals. Both the Drug Enforcement Administration (DEA) and organizations such as the Midwest High Intensity Drug Trafficking Area (HIDTA) have offered data storage in exchange for sharing information.
ALPRs are not immune to errors, and misidentifications can occur due to obscured or damaged license plates, poor lighting conditions or system glitches. But such has been the case with officers radioing license plates to check on wanted status.
While ALPRs have legitimate law enforcement uses, there is also the potential for misuse or abuse. Improper access to ALPR databases by law enforcement personnel or unauthorized third parties could lead to stalking, harassment or discriminatory targeting. Developing operational policies that address privacy and legal compliance as states implement new statutory requirements is an ongoing management requirement.
Purchasing ALPRs
The traditional route of purchasing equipment can be done with ALPRs. But this includes hardware, software, installation, maintenance costs and whether stationary units are used or mobile devices are installed on police vehicles. Some body cameras now have an ALPR option.
As an equipment owner, there are repair issues and replacement schedules to implement, and technology updates will be inevitable. Data storage is a significant issue where servers and memory capability can run from terabytes to petabytes. Data storage equates to hard-dollar costs.
Subscription ALPR systems
With a subscription, there is a lower initial investment. Instead of an agency dealing with purchasing, installation, permitting processes, power and data transmission challenges and costs, the provider handles the legwork. Maintenance is no longer an agency headache but is part of the subscription price. Service providers often offer technical support, which can reduce the burden on agency personnel. Scalability is easier to deal with using a subscription service that allows agencies to scale usage up or down based on local needs. Agencies avoid repair, replacement and upgrades in hardware, since it is all part of the subscription fee.
Having a vendor hosting sensitive data can raise security and privacy concerns. But with data having a limited retention period of 30 or 60 days, these worries are reduced. Today, most law enforcement agencies are using private vendors to manage and host their entire police records management systems with no significant security breaches.
Considerations for both options
There are common considerations for both purchased or subscription ALPR systems. Both must be accurate and reliable to serve the purpose of law enforcement effectively. Both options must address concerns about data retention, access and privacy, complying with applicable laws and regulations. The nature of crime, the agency's goals and the community's expectations should influence the decision. While subscription services might have lower initial costs, long-term subscription fees can accumulate over time. Ultimately, the choice between purchasing ALPRs and subscribing to a service depends on a detailed assessment of costs, benefits, agency resources, technical expertise, and the agency's specific operational needs and priorities.
In conclusion, automatic license plate readers offer law enforcement valuable tools for crime prevention, vehicle recovery and traffic management. The exact number of deployed ALPRs in the U.S. is hard to track, though estimates point to tens of thousands. According to the Bureau of Justice Statistics (BJS), 93% of police departments in cities with populations of 1 million or more utilize ALPR systems. In cities with populations of 100,000 or more, 75% of police departments use ALPR systems.
Striking a balance between the benefits and drawbacks of ALPRs requires thoughtful consideration of regulations, oversight mechanisms and ethical guidelines to ensure that the technology is used responsibly and in a manner that respects individual rights and freedoms.
As seen in the October 2023 issue of American Police Beat magazine.
Don't miss out on another issue today! Click below: