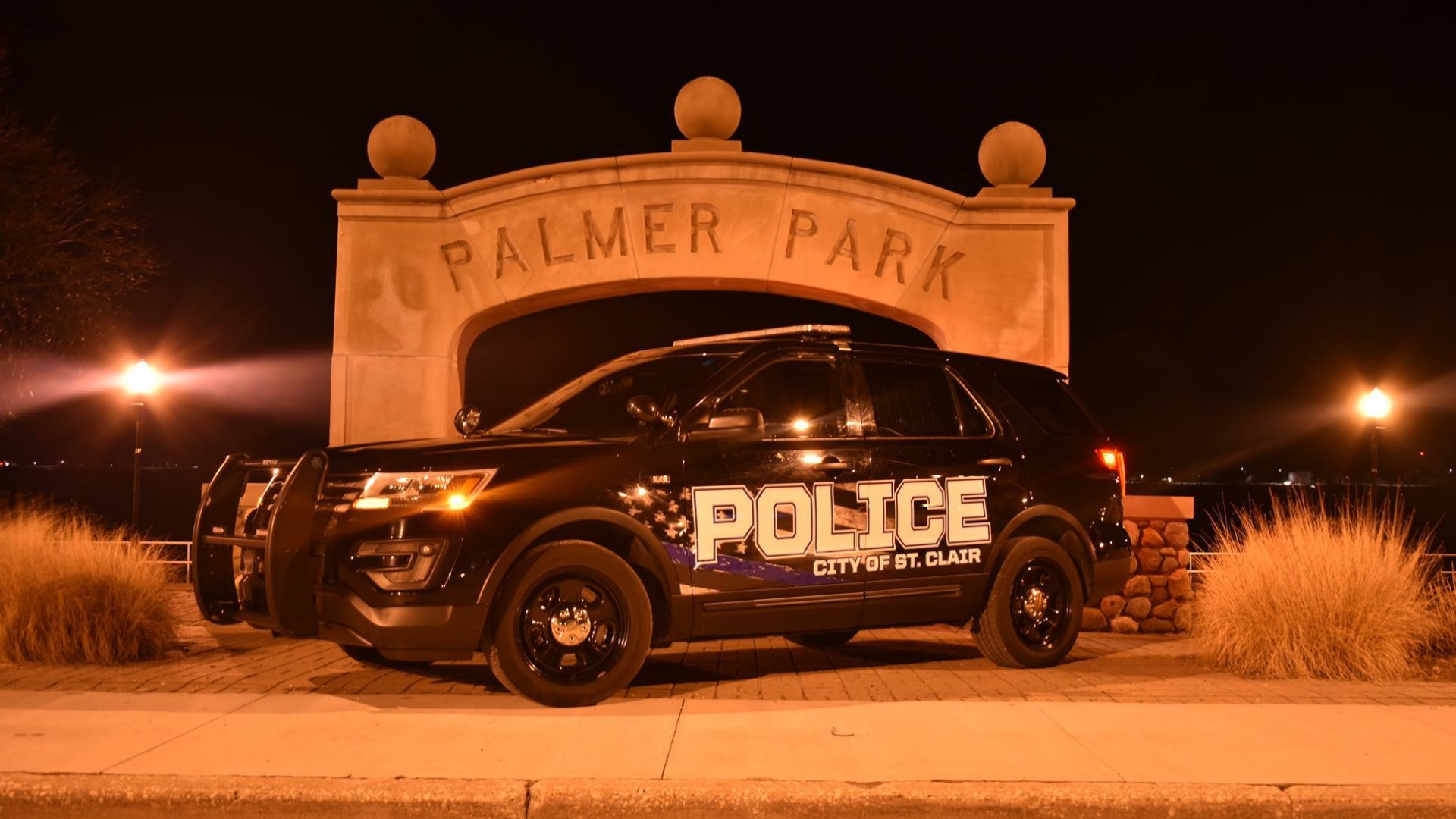 St. Clair Police Department
Police in St. Clair, Michigan, started a campaign to pull over law-abiding citizens in order to hand out gift cards in an effort to spread positivity in the community.
The campaign is a partnership between St. Clair police and local businesses to reward people following the law.
Owner of Murphy Inn Paul Brunhuber, along with St. Clair Police Cpl. Don Ennis, St. Clair Police Chief Timothy Raker and Murphy Inn Manager and St. Clair Councilman Mitch Kuffa, patrolled the streets of downtown St. Clair to find people who were obeying the law and express their gratitude.
For instance, if they saw someone yielding at a crosswalk, using their signal correctly or driving at the speed limit, they would pull them over, thank them and hand them a $25 gift card to Murphy Inn or Nieman's Family Market.
When Port Huron resident Carol McCarty got pulled over, she initially feared the worst.
"I'm going to jail," she thought, worrying about her job as a bus driver.
When she was given a gift card instead of a ticket, she said, "this is the best day I've had in a long time."
Kuffa said the purpose of the mission was to spread positivity in the community.
"Who doesn't want to thank people for following the law?" he asked. He added, "I just want to bring positivity to the area."
Chief Raker said the campaign was to repair the image of law enforcement in the community, which has been tarnished over the past year.
"Cops are kind of the villains right now. They tell people what they're doing wrong so often, so this was an opportunity to thank them for doing something right and spread positivity for the department and the city," he told the Port Huron Times Herald.
After Theresa Gehrke was pulled over for with her sister and Siberian huskies, she was pleasantly surprised with the outcome.
"You have certainly increased our positive experience," she told Kuffa and Raker.
Kuffa hopes that their efforts will lead to more careful driving, especially as downtown gets busy at times in the summer.