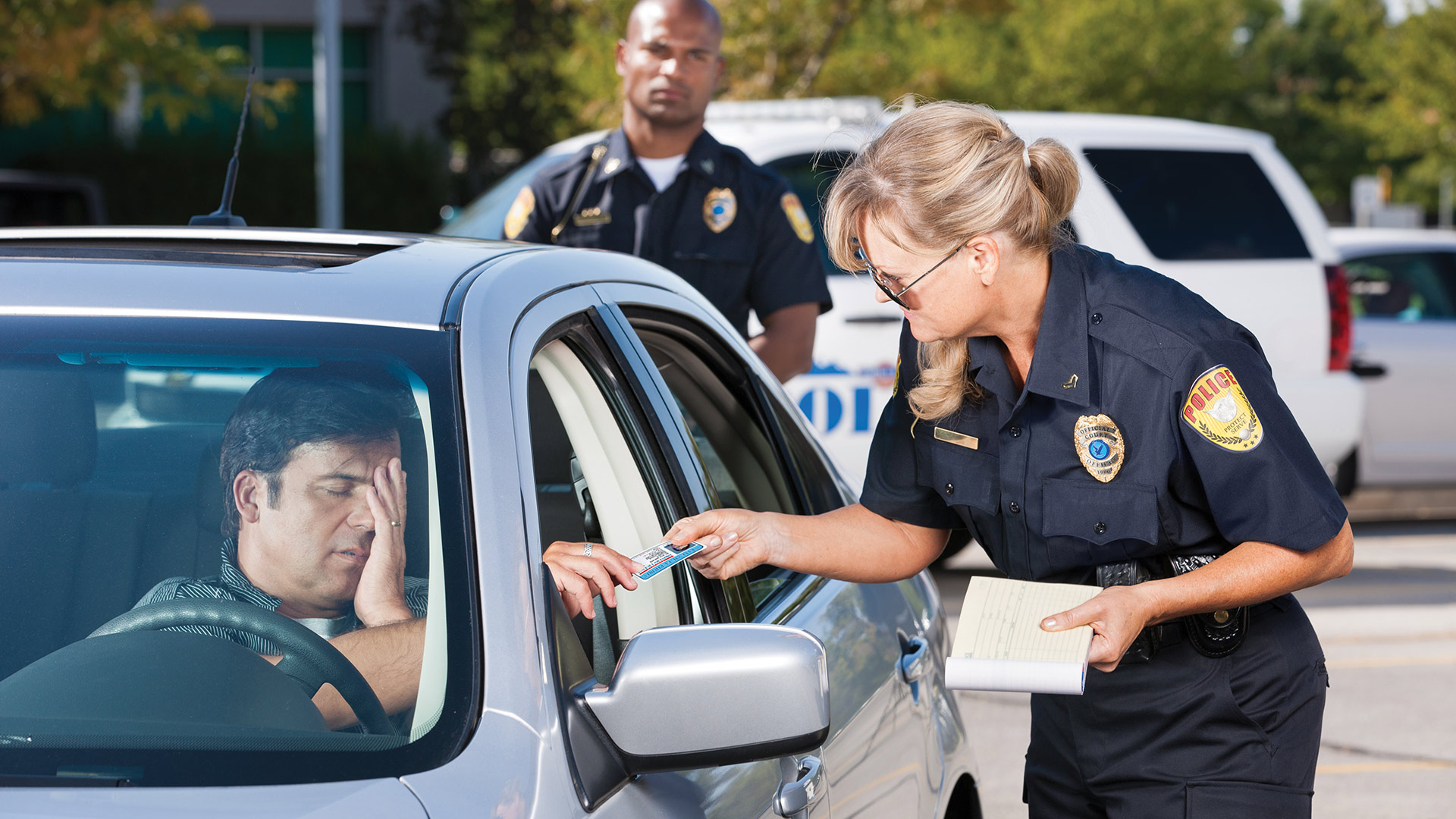 If you have selected a vehicle for a traffic stop, even if it is solely for the violations, good questions can make all the difference. We would like to think that most of us are, at the very least, asking some very basic questions, such as the standard "Where are you coming from?" and "Where are you heading?" However, we have been stopped in our personal vehicles and we know that this is not the case. The only questions we have been asked are, "Do you know why I am stopping you?" and "Can I have your license and proof of insurance?" There could be a litany of reasons for this, but we tend to believe it is simply not looking beyond the violation. Too many of us lock a speed on a radar unit and decide to stop the car for speeding. What we are failing to do is understand that we have no idea who or what is in the vehicle. We have somewhere along the line decided it is no longer our job to investigate everything about everyone we encounter.
The first step in asking better questions on a traffic stop is presenting the questions themselves in a better manner. You need to find your own style. We, Dan and Lauren, tend to simply be ourselves when conducting a traffic stop interview. If you can relax and talk to the people you stop in a conversational yet professional tone, you will come across as a genuine person because you are actually being genuine. Most people can subconsciously pick up on deceptive behavior rather simply. They may not be aware of it, but it is the reason they become "uncomfortable" around some people. If you make people comfortable, they will be more at ease and more likely to tell the truth or maybe slip up. For those of you who may be struggling to understand the tone, it's difficult to describe in written words, but we talk to compliant people like they are our friends. When someone is non-compliant/aggressive or it is a felony stop, we talk to them like we talk to our friends when we are mad at them.
A quote that is tossed around far too often in law enforcement is, "A good cop never asks a question they don't already know the answer to." In an interrogation, it is good form to get a baseline and start off with questions we already know the answers to, but that really does not work on a traffic stop. However, we can still arm ourselves with as much knowledge as we can. We all know that it is a must to be well-versed in law, code and case law; however, how much do you know about your jurisdiction? Do you know which gangs control what areas? Do you know who sells what drugs where? If you cannot answer "yes" to all those questions, and you know those questions are just the beginning, you have some homework to do. You need to get out of your car and talk to people. Talk to people on calls for service, talk to people on the street, talk to people when you stop at a gas station, talk to people every chance you get. If you hear something interesting, sit and watch and verify the information for yourself. Read the walls and pay attention to the gang graffiti in your area. If you do not know what is going on in your streets, what do you plan on asking someone other than their favorite color?
We covered "vehicle selection" a few months back, and hopefully you were paying attention and stopped a good car. Now that we have a good car stopped, we need to talk to the occupants. For the purpose of traffic interviews, the advantages and disadvantages of the driver or passenger side approach pretty much cancel each other out. Either way, let's begin the interview with the driver. When it comes to asking the driver questions, develop a baseline of questioning and let their responses determine what additional questions you are asking, but pay attention to the other occupants of the vehicle. See if they are ignoring your presence, see if they have physical reactions to or become uncomfortable by the questions you are asking of the driver. If anyone in the car becomes uncomfortable, stop asking questions and separate them. Remember, Pennsylvania v. Mimms states that we can ask anyone to step out of the vehicle — use that precedent. They may have had time to rehearse replies to the standard "Where are you going? Where are you coming from?", but they most likely did not prepare for questions such as "When did you leave?", "Who are you seeing there?", "How long will you be staying?" and "Where will you be staying?" Conflicting answers to those questions can all add toward your reasonable suspicion for a vehicle search.
There is no secret formula to asking these questions. The above example would be great for an interview for a group of people from out of town traveling together. But for the people who are coming from "a friend's house," you could always ask "Whose friend is it?", "How long have you known them?" and "How long have they lived there?" It is pretty easy for us to figure out when people are being deceptive. However, we usually skip right by the next question and issue the citation(s). Conflicting answers from different occupants or someone who doesn't know their childhood friend's last name are clues to deception. When you find deception, there is always a reason for it. As you start asking more questions, you will soon find some questions elicit a better response than others. You will soon have a pretty standard line of questioning lined up. One of our favorite questions to ask is simply, "Is there anything illegal in the car?", which is always followed up slowly by "Any drugs?" Short pause. "Weapons?" Pause. "Dead bodies?" Pause. We are not sure if there is any science to back this method, but we have both noticed that people tend to look at their drugs or weapons when you ask about them. "Any weapons in the car?" pause and the driver looks at the center console. During the vehicle search, a fully loaded handgun with the serial number filed off is located in the center console.
Traffic stops are just like every other interview we, as police officers, conduct. The only difference is that, for some reason, we are hesitant to ask questions when someone is sitting in a car. But now we know better. We are going to use the same genuine tone we use with our friends and family. We are going to do our homework and learn about our streets, not just where they are, but who is on them, what those people are about and what is happening on the streets. We are going to ask harder questions. We are going to pick up on deceptive behavior. We are going to separate the occupants when we can. We are going to use conflicting answers and deception to bolster our reasonable suspicion. When we do all of these things, we are going to make the jurisdictions we swore to serve and protect better, safer places. Yes, running traffic can actually fight crime, sorry, old-timer.
As seen in the December 2022 issue of American Police Beat magazine.
Don't miss out on another issue today! Click below: