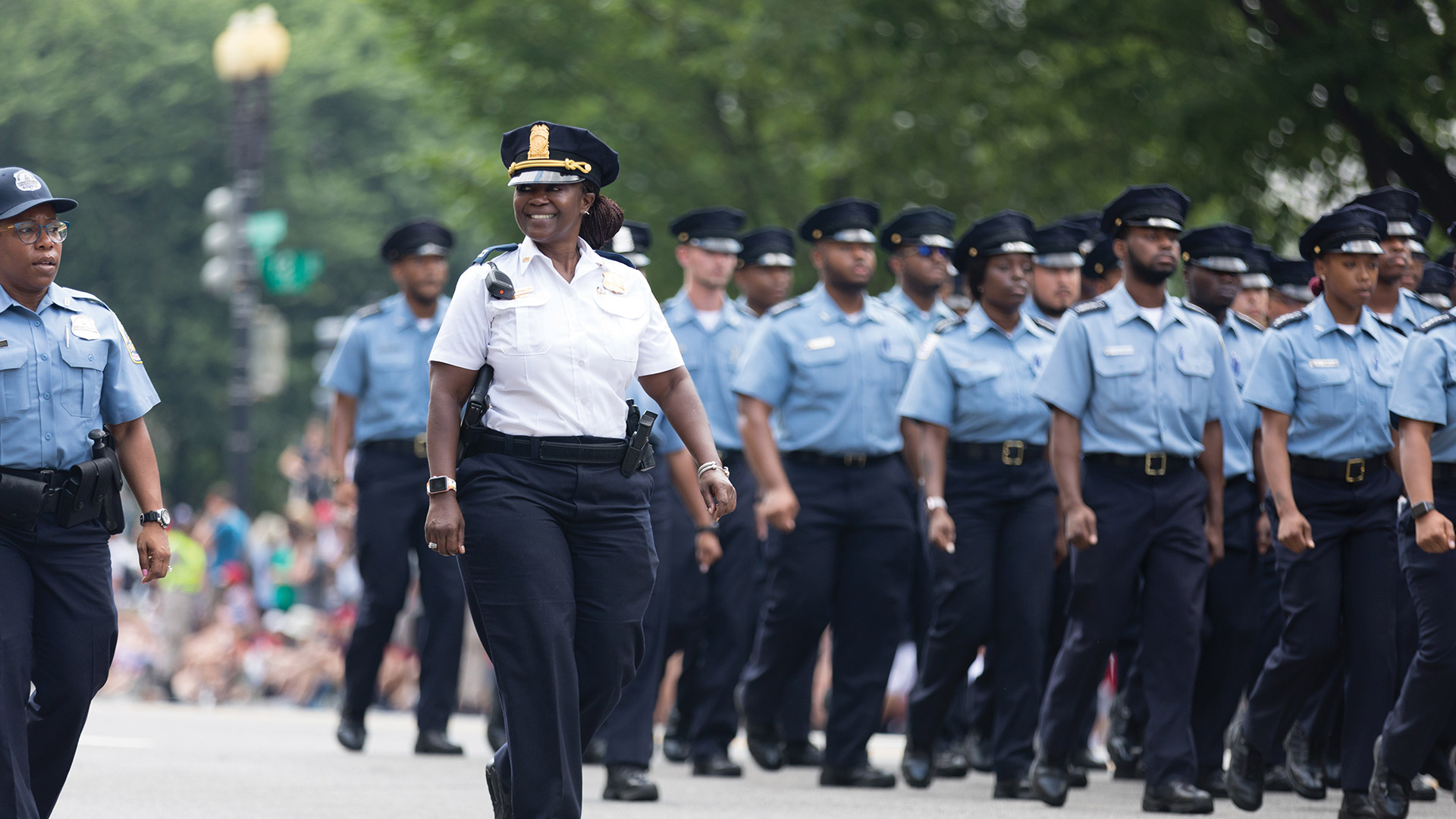 Conventional wisdom would seem to suggest that more proportionate and representational ethnic and racial diversity in America's police departments would have a positive effect on police–community relations. This idea is exemplified by a quote from the Final Report of the President's Task Force on 21st Century Policing, an extensive exploration of relevant issues launched by President Obama and finalized in 2015: "Law enforcement agencies should strive to create a workforce that encompasses a broad range of diversity including race, gender, language, life experience, and cultural background to improve understanding and effectiveness in dealing with all communities." Yet shortly after the President's Task Force report was published, a paper was issued by a nationwide organization of legal and professional consultants on matters of public safety and criminal justice procedures, known as the Legal and Liability Risk Management Institute (LLRMI), that challenges whether communities actually do experience positive effects from improvements in diversity recruitments for police departments, offering substantial evidence that communities primarily composed of people of color do not show any more respect for African American officers than for Caucasians. In fact, comprehensive research on this matter reveals that Black police officers tend to be treated worse by African American citizens than white officers are, and a substantial number of studies concerning African American law enforcement officers have revealed that they tend to encounter more hostility and resistance from citizens of all races than do white officers.
These kinds of counterintuitive results show up again and again in the academic and law enforcement-related literature, strongly suggesting that simply increasing ethnic integration in the police force is not necessarily a solution to improved police–community relations. Beyond that, throughout the U.S., communities with widely culturally diverse populations have had considerable difficulties in recruiting enough new law enforcement personnel to represent minority residents at a proportional level. According to an Institute for Excellence in Government report, a 2019 survey showed that 63% of law enforcement agencies had fewer applications than in the past, and a 2020 survey of state and local hiring officials showed that by a more than two-to-one margin, law enforcement had more open positions than qualified applicants.
More recent evidence, from the American Journal of Public Health, points to a sharp decline in interest in entering the field of law enforcement, likely driven by a confluence of factors: diminished public respect for the profession; the job becoming a more complex and dangerous occupation; greater public scrutiny often with bystander or body-worn camera video; and a post-pandemic desire for different ways of performing the job that include remote work and flexible schedules, neither of which is typically available in the law enforcement field.
All this considered, some researchers report some promising findings, such as the results of a 1996 study indicating that community policing activities were associated with improved police–citizen interactions. However, as with the research mentioned above, the results of this dissertation did not support the expectation that diversity within police organizations results in improved police–citizen interactions, as measured by assaults on police.
Given that the preponderance of evidence suggests that diversity hiring is failing to reach desired quotas, and that the results of increased diversity may have little positive outcomes in terms of police–community relations, forward-thinking police agencies are focusing more attention on training law enforcement personnel to be more sensitive and responsive to the cultural diversity of the people they serve. So-called "implicit bias training" is a rapidly expanding concept being embraced by many of America's police agencies. This was another concept emphasized and promoted by the President's Task Force on 21st Century Policing, which specifically included implicit bias training on its list of best practices for law enforcement, but without any details about the exact meaning and parameters of such training. It is generally understood that implicit bias involves unconscious prejudices — including those linked to factors like economic class and gender, but especially racial biases — that are accepted to be the inevitable outcomes of being raised in a society where stereotypes are a persistent part of daily life.
While currently it is unclear how many law enforcement agencies or police academy programs are employing implicit bias trainings, there is also no standardized curriculum or any agreed-upon set of academic protocols for such trainings. That said, extant research suggests that with proper training, biases and prejudice can be unlearned over time and replaced with more accepting, open attitudes and may prove to be very useful in improving police–community relations over time.
In a recent nationwide Gallup poll, less than 50% of Hispanics and less than 35% of African Americans believed that police officers would treat them fairly. As was referenced earlier, arguably the most frequently recommended remedies for this perception from civil rights groups, public officials and lawmakers is to increase multicultural training for police officers and expand diversification of law enforcement agencies by encouraging more recruitment from disadvantaged racial and ethnic minorities. While it may be argued that police departments should expand their ethnic and racial diversity because it is the right thing to do, research does not support the notion that such moves have done much to effectively improve relations between local law enforcement agencies and their minority citizens.
Yale psychologist Elizabeth Paluk has put forth the idea that police agencies should cease offering classes in multicultural diversity and implicit bias training and instead vigorously adopt programs that foster contact between groups from different cultural and racial groups. Her research indicates that whenever groups consisting of various racial, ethnic, gender, economic and other different backgrounds collaborate collectively on a venture, or engage in recreational pursuits together, the prejudiced positions of those involved are substantially reduced, and remains so for an extended period of time after the joint undertaking. In fact, psychologists from both the University of California and Boston College examined over 500 studies on such mixed-group endeavors and their findings overwhelmingly support the assertion that such collaborations considerably decrease prejudicial opinions and conduct, and that these positive effects remain for months or years, strongly indicating that situations that bring law enforcement personnel and minority citizens together in partnership to address community problems, or situations where officers and minority citizens engage in joint recreational activities, can reduce prejudice and antagonism on both sides. Similarly, it is generally understood that if officers would simply step out of their patrol cars with the intention of just conversing and getting to know minority civilians on their neighborhood beats, such down-to-earth interactions can also reduce negative preconceptions and antagonism for both the officers and the citizens.
---
REFERENCES
James, T., (2017), "Can Cops Unlearn Their Unconscious Biases?" Retrieved from tinyurl.com/54n34fvf.
Jetilina, K., et al., (2017), "Dissecting the Complexities of the Relationship Between Police Officer–Civilian Race/Ethnicity Dyads and Less-Than-Lethal Use of Force." Retrieved from tinyurl.com/499bejzp.
Johnson, R.R., (2015), "Police–Minority Relations: What Should Be Done?" Retrieved from tinyurl.com/4y47pcu6.
National Institute for Building Community Trust and Justice, (n.d.), "Implicit Bias." Retrieved from tinyurl.com/svrjnkbm.
Ozkan, T., Worrall, J.L., Piquero, A.R., (2016), "Does Minority Representation in Police Agencies Reduce Assaults on the Police?" Retrieved from proquest.com/docview/1812278636.
U.S. Department of Justice, (2015), "Final Report of the President's Task Force on 21st Century Policing." Retrieved from tinyurl.com/8sc5ztpm.
Wiseman, J., (2021), "Recruiting for Diversity in Law Enforcement: Selected Recent Research Insights." Retrieved from tinyurl.com/7fwkrj2d.
As seen in the September 2023 issue of American Police Beat magazine.
Don't miss out on another issue today! Click below: